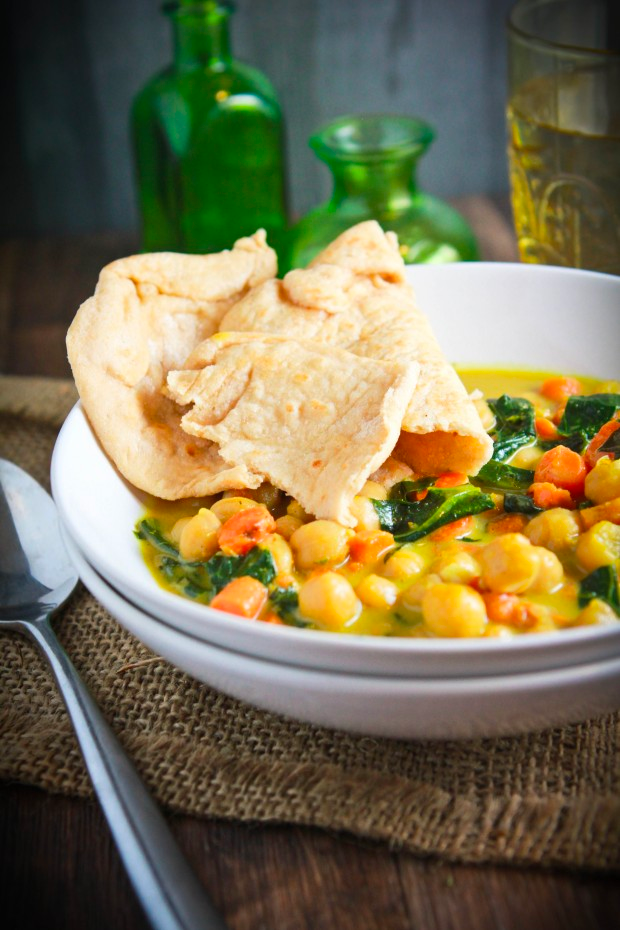 Move over mashed potatoes, meatloaf, and gravy. When it's bone cold outside, ice bone cold. The sort of cold that sinks into your fingers and makes even socks an imperfect solution for body warming, it's time to bust a move and make this soup.
Because this soup is insane. It's like Extreme Soup. If this soup was a sport, it would be extreme snowboarding while riding a mountain bike while juggling fiery darts. Eating meatloaf to comfort your cold, weary soul will heretofore and forever just look like a bad game of bowling with the bumpers set up for safety.
That's what I'm saying.
This soup will warm your bones, your belly, and your future outlook on finances, dating, and eye wrinkles.
Am I getting carried away?
Nope.
I'm not getting carried away at all. Because after eating this soup, my tweenage diva who has decided she's incapable of eating peanut butter, soy, raw almonds, sandwiches, eggs, milk, butter, cold cereal, and tofu came up to me after dinner, wrapped her arms around me and said, "Holy cow, mom. Best soup ever."
Meatloaf and mashed potatoes be damned. We're changing our souls one slurp at a time over here.
Looking for the perfect side to this delicious soup? Nab my homemade Whole Wheat Naan recipe here.
Extreme Vegan Comfort Food
This soup may not be purty, but it's packed with buttery chickpeas and organic collard greens and so much flavor, it'll make your eyes flip inside their sockets. We served ours with homemade naan (check back at Cheeky Kitchen for the recipe), and ate every last bite.
Ingredients
1

tablespoon

olive oil

3

cloves

garlic

finely chopped

3

whole carrots

peeled and diced

3

tablespoons

Better Than Boullion

2 ½

cups

water

2

heaping teaspoons curry powder

1

heaping teaspoon garam masala

1

can coconut milk

2

cans garbanzo beans

drained

1

large bunch organic collard greens

chopped

salt to taste
Instructions
In a large pot, heat the olive oil over medium heat.

Add the garlic and saute for a minute, then toss in the carrots, boullion and water. Boil over medium-high heat, until the carrots are softened, about 15 minutes.

Add the curry powder, garam masala, coconut milk, garbanzo beans, and collar greens. Cook until the greens are wilted, about 3-5 minutes. Add salt if needed.

Serve with homemade naan for dipping. Enjoy!